Order From LittleSpaceman in 3 Simple Steps
Add the Emote Express panel to your cart now and checkout in as little as one click with all major payment providers.
Receive your new gift with fast and free shipping, delivered securely by trusted partners.
3. Bring humor to the road.
Lighten up your fellow drivers' day with our best selling Emote Express LED panel sign.
A gift that makes everyone smile.
Whether you're a parent teaching your teenager to drive, an experienced driver looking to humor their day, or even a new driver, Emote Express is the perfect gift for everyone.
Instantly transform your driving experience with one click of a button.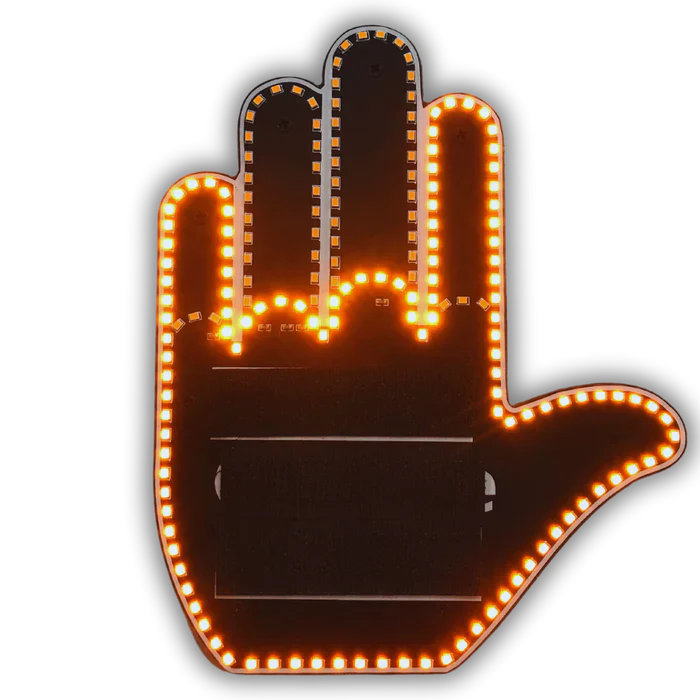 Want to spread humor and positivity on the road? Show your appreciation and respect towards your fellow drivers.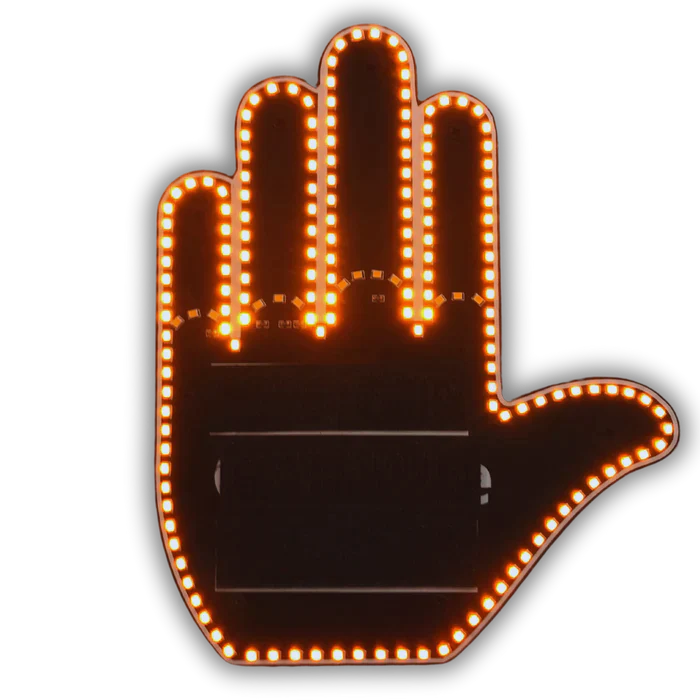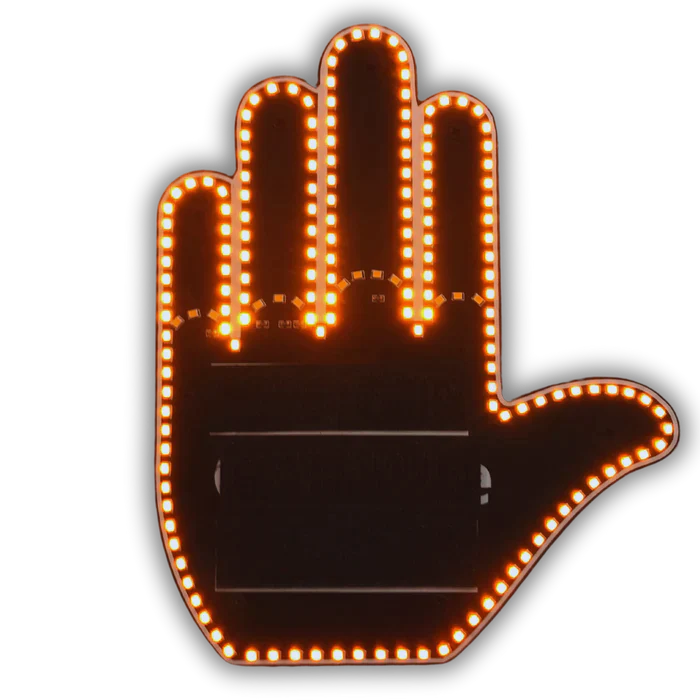 Communicate to fellow drivers that you're driving responsibly or remind them to maintain a safe following distance.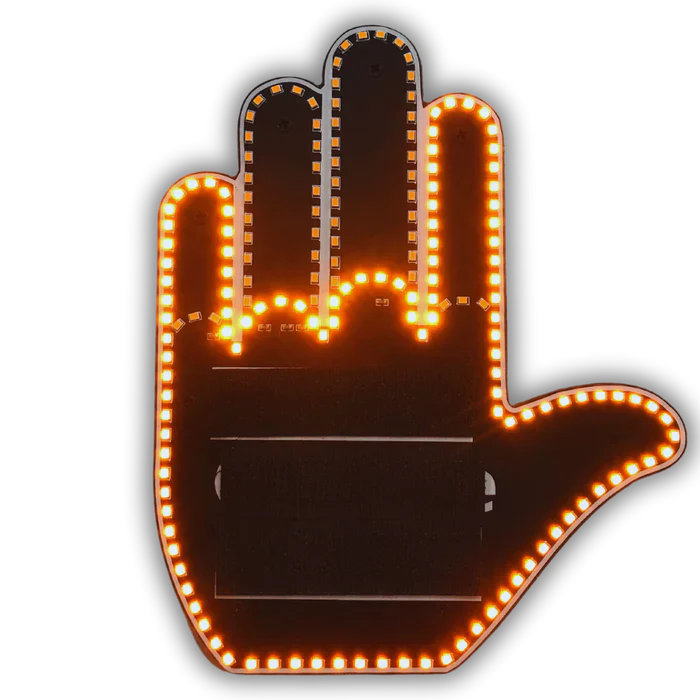 Easily transform driving into a fun, effortless experience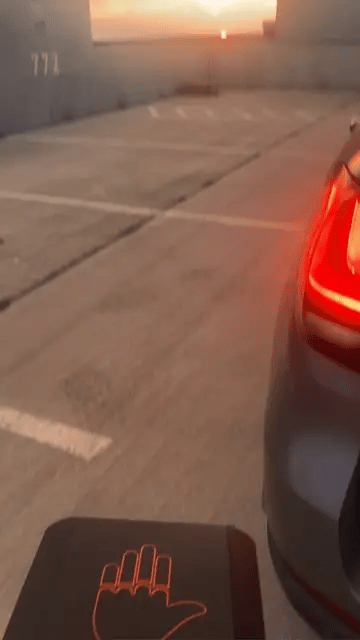 The Emote Express consists of 175 LED light beads, making it bright enough to be seen during any time of the day. This ensures that other drivers can see your intentions from a mile away!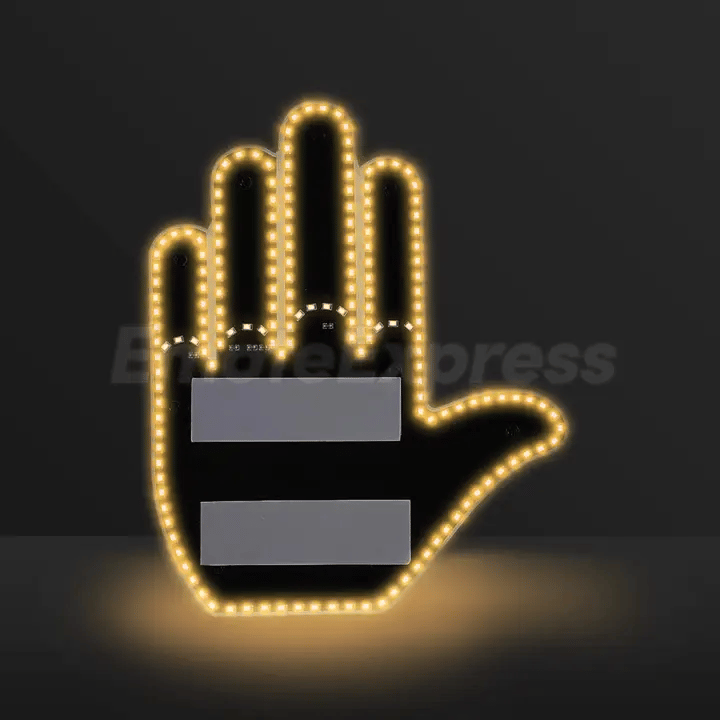 The Emote Express runs on standard AA batteries for the light and an A23 12V battery for the remote. This provides up to seven months of continuous usage. If the light starts to dim, please replace the batteries.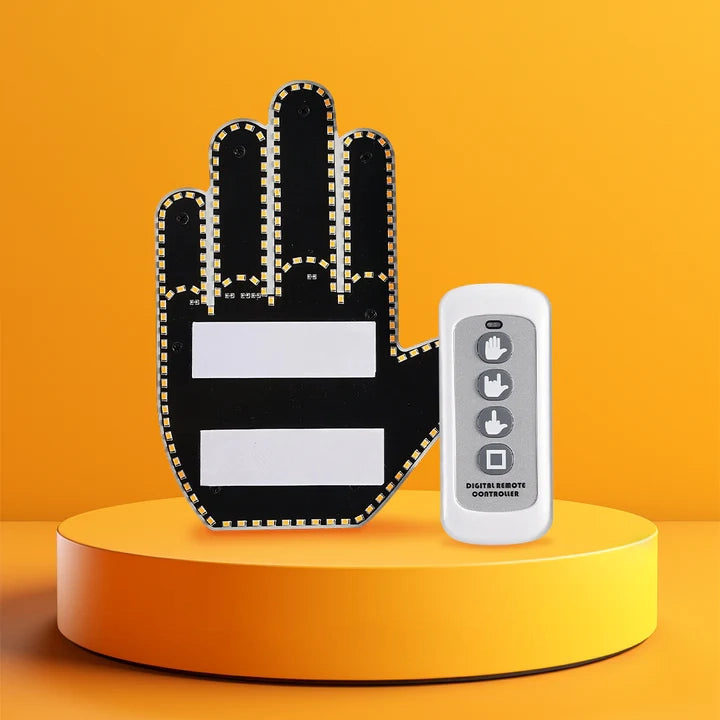 🚗 Lightweight, compact, and flexible
Say goodbye to tedious and complicated setups. The Emote Express Panel Sign is portable and simple to install.
Easy to ship and delivered fast.
We offer free shipping worldwide on all orders.
100% hassle-free money back guarantee.
Rest assured, your order will arrive at your doorstep anywhere from 5-12 days depending on your location worldwide.
Frequently Asked Questions 💬
We're here for all your needs. If you don't find the answer to your question, contact info@littlespaceman.de Easy to ship and delivered fast.
1. How long will it take to receive my order?
2. Do you offer free shipping?
3. What payment methods do you accept?
4. What's your refund policy?
6. How do you use the Gesture LED panel sign?
7. What does the product come with?
8. How do I install it on my car?
9. Which batteries do I need?